Using a HELOC to Build Wealth: 5 Simple Strategies
A home equity line of credit (HELOC) provides a ready source of borrowing at a rate lower than many other forms of debt. While a HELOC is great for covering ongoing day-to-day expenses, when used wisely it can also be a powerful tool that can help you build long-term wealth.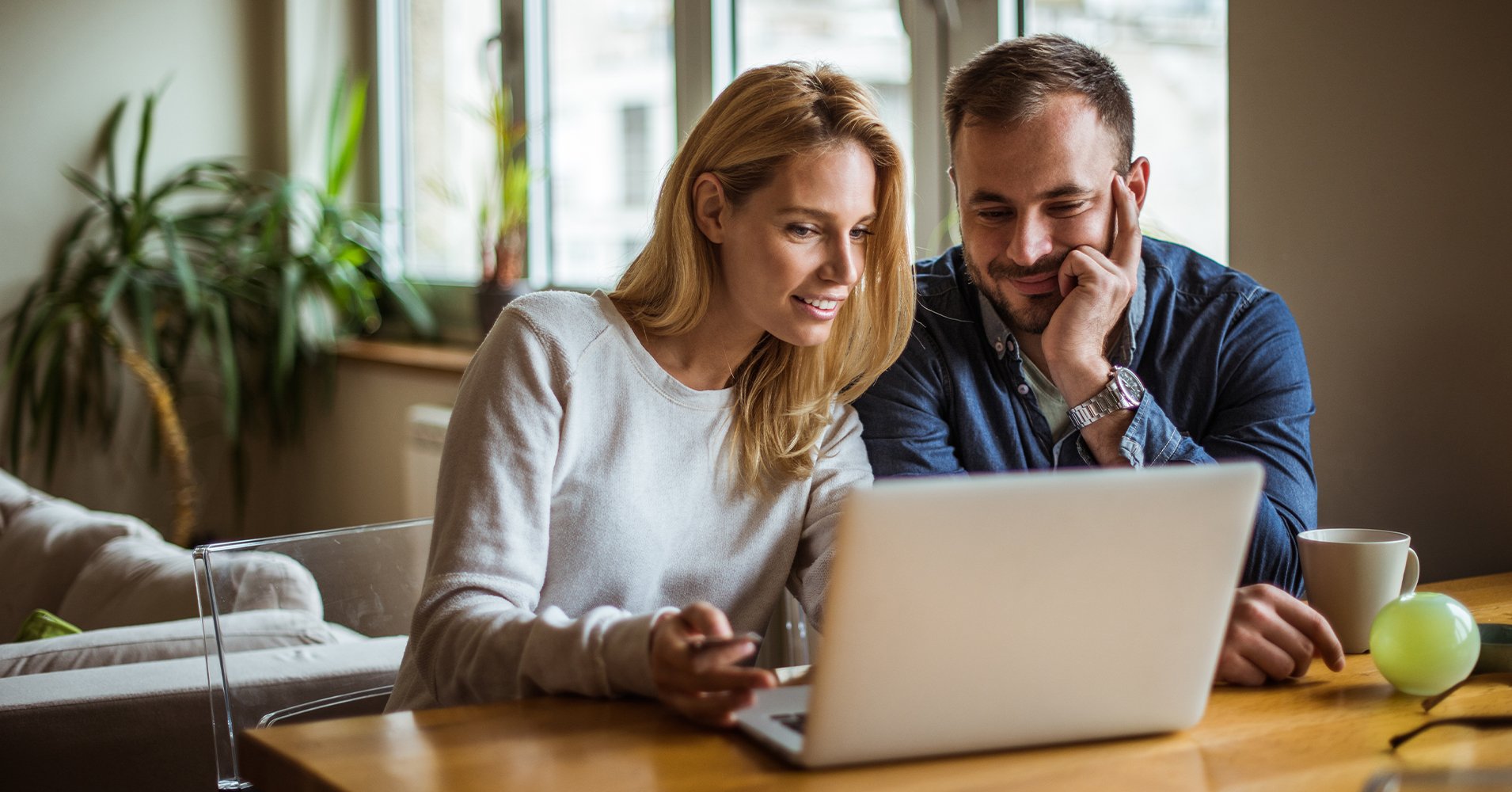 Here we consider some smart ways you can use this convenient form of secured credit to unlock lasting financial stability for you and your loved ones.
Home Runs: How to Use a HELOC to Get Ahead
Your home is your single biggest asset. Not only does it provide you and your family with a place to live, but the increasing ownership stake, or equity, that you earn as you pay off your mortgage each month is a growing source of wealth for you and your family.
Usually, you would need to wait to sell your house to be able to access that equity as cash. However, both a home equity loan and a home equity line of credit (HELOC) allow you to borrow against this equity and then pay back what you owe over time.
Let's take a closer look at how HELOCs in particular work, and five specific ways you can use money borrowed in this way to increase your wealth while retaining a valuable (and most likely growing) stake in your home.
How Does a HELOC Work?
While a regular home equity loan allows you to borrow a big chunk (often up to 80%) of the equity you already own in your home as a single lump sum at a fixed rate, a HELOC works much like a credit card, allowing you to borrow just what you need as you need it and to repay it as you can.
That makes it great for ongoing and unpredictable expenses, like home renovations or to pay for one-off purchases you cannot fund from ready cash. And, because the loan is secured against your home, rates are usually significantly lower than those on your credit card.
HELOCs are usually offered for an initial draw period of 5-10 years during which you can often make only minimum payments. Once this period expires, however, any outstanding debt resets to a far higher rate. To avoid this, it's crucial to make regular payments to pay down what you owe.
How to Use a HELOC to Build Long-Term Wealth
With a HELOC, you gain ready access to affordable credit to pay for whatever you wish. Using this money wisely while still making regular payments can allow you to supercharge the wealth-building potential of your home equity. Let's take a look at some smart ways to put this money to work.
1. Improve Your Home
Reinvesting money right back into your home is one of the best ways to use HELOC funds. However, not all construction plans are created equal. Make sure you're choosing high-value projects that will give you a return on your investment.
Maintenance improvements on landscaping, fresh exterior paint or siding, and low-voltage lighting on walkways are all good options for improving curb appeal.
Adding a deck or renovating unfinished space to create a home office or recreation room boosts your property's value while making it a more convenient and comfortable place for your family to live in. Bathroom and kitchen upgrades are popular too.
Take a look at Remodeling magazine's latest Cost vs. Value Survey for some hard numbers on the value a well-chosen project can add to your home.
Another popular option, especially in expensive coastal cities, is to add a backyard Accessory Dwelling Unit to generate extra rental revenue.
Interest payments on HELOC funds used for home improvement are also often tax deductible, although conditions do apply.
2. Debt Consolidation
Debt is one of the biggest obstacles to building long-term wealth and financial stability. If you have high-interest debt like credit cards, installment loans, or car payments you can potentially free up money each month by using your HELOC to pay down what you owe.
This can be a good way to get some breathing space on debt, but it only makes sense if your HELOC will have a lower interest rate than the loans you are consolidating and you can pay off the consolidated amount before the "draw" period of your HELOC expires.
Remember, also, if your HELOC has a variable interest rate this may increase over time, which will reduce what you are saving. That said, using a HELOC sensibly can be a valuable way to turn unmanageable short-term, high-interest debt into longer-term borrowing.
3. Purchasing a Car
Unlike your home, the value of your car starts to depreciate as rapidly as you buy it. For example, if you buy a new car then resell it immediately, you will almost certainly lose money on the deal.
For this reason, interest rates on auto loans could be higher than those on your HELOC. Using funds from a HELOC to buy a car outright for cash means you can often negotiate a better price on the sale, and spend less on monthly payments and interest charges.
This approach works best when car prices are higher, and it's wiser to use it to purchase a used car, where a big chunk of the depreciation is already priced in. You should also be sure you will be able to pay off the car before your HELOC "draw" period expires, even if rates increase.
4. Other Major Purchases
It's tempting to use a HELOC to fund a whole range of other purchases, from weddings to vacations to RVs. A line of credit is a good way to spread the cost of these expenses across several months so you don't have to pay all at once.
While purchases like these can bring a lot of joy and happiness, they are not the smartest way to leverage your home's equity to help build long-term wealth and financial stability.
To put the cheap credit that your secured HELOC makes available to the best use, it's wise to spend it on equipment, services, or training that will improve your ability to earn income or generate more wealth.
Put your home equity to work by spending it on:
School classes or online courses
Tools or technology for your work or side hustle
A good-looking suit for job interviews
Expert mentoring
5. Protecting Your Assets
Unexpected expenses or a short-term loss of income can devastate the best-laid financial plans. If you don't already have emergency funds in place, consider using a HELOC sensibly to help cover costs and replace lost earnings.
The idea here is to use a HELOC to protect your long-term, wealth-earning potential while you recover from a short-term crisis. It will almost certainly make more sense to use a lower-interest HELOC to help get you through, rather than simply charging more to your credit cards.
By borrowing indirectly against the value of your equity, you can also avoid dipping into other sources of long-term wealth, such as retirement, college savings, or investments.
As before, this strategy only makes sense if you are confident you will be able to continue to earn enough to pay off the amount borrowed against your HELOC before it resets to a higher interest rate.
Frequently Asked Questions
Here are some answers to frequently asked questions about other potential ways to use funds borrowed from a HELOC.
Can I use a HELOC for a down payment on another property?
While real estate is a reliable way to generate long-term wealth, few reputable lenders will allow you to use borrowed funds to secure a mortgage.
Using funds borrowed against one's home to secure a second property could see you defaulting on one or both mortgages if you were unable to make payments. Instead, look into a vacation or second home mortgage.
Can I use a HELOC to pay for business expenses?
There is nothing stopping you from using a personal HELOC secured against your home to pay for business expenses, but dedicated business banking services provide significant tax advantages as well as some liability protection of your assets if your business fails.
Should I use a HELOC to buy stocks or bonds?
Lower interest rates and higher returns on bonds and stocks can make it tempting to use a HELOC to fund a foray into the stock market. By borrowing money to, effectively, lend to others, you are essentially "trading on margin" — a high-risk investment strategy for individuals.
While investment in "guaranteed" products like government-backed securities may seem safe, many investments involve the risk of the loss of your principal, while market fluctuations and a variable interest rate of your HELOC make it difficult to predict how much you'll earn over time.
Radiant Credit Union, Your Smarter HELOC Partner
A HELOC allows you to leverage the value you already own in your home. By investing it smartly in home improvements, sensible debt reduction, or purchases that boost your earning potential, you can use this affordable form of credit to unlock long-term wealth and financial stability.
At Radiant, we offer our members simple HELOC options that provide the flexibility of a credit card with the affordability and peace of mind of a secured loan.
Radiant Credit Union's HELOCs feature competitive rates, plus :
Easy online application and document uploads
HELOC Credit Card for convenient funds access
Adjustable and fixed rate options
Closing cost paid on loans over $25,000 (subject to credit approval)
Contact us today, stop by your nearest Radiant Credit Union branch, or click below to learn how an affordable Radiant HELOC can help you get more out of your home while protecting your long-term financial stability.
SEE OUR HELOC OPTIONS & BENEFITS