4 Ways to Partner With Radiant to Support Our Community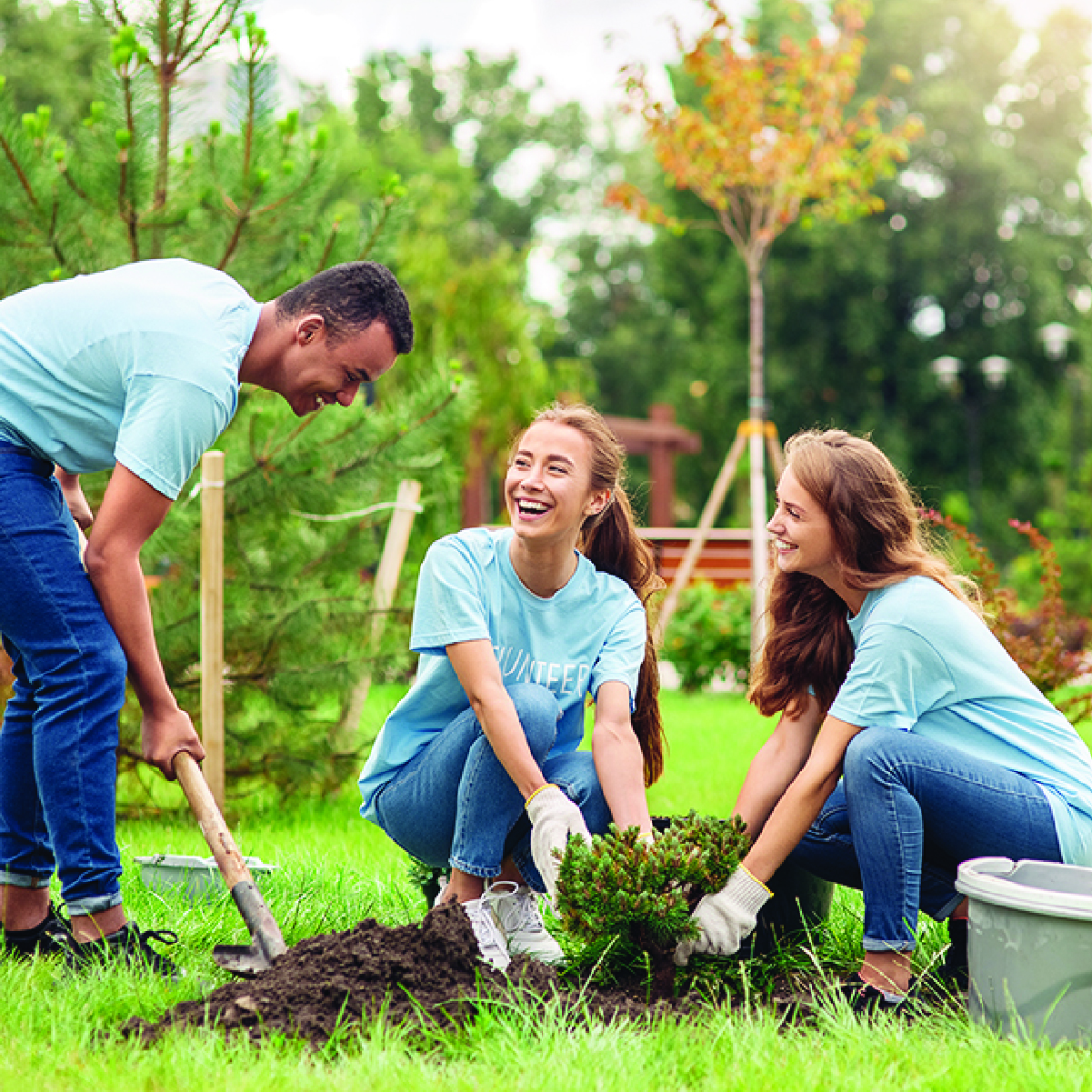 If you're a credit union member, then you'll already know about great benefits like lower loan rates, fewer fees, and higher yields on your savings. But did you know that credit unions also love to give back to the wider community?
Radiant Credit Union is proud to support a range of charities and community organizations in our special part of Florida – and we would love your help finding out about the people and causes that matter to you most. Read on to find out how you can get involved.
Officially Nominate an Organization for Our Charity of the Month
Each month, Radiant Credit Union runs a drawing to showcase one particular charity and we welcome your ideas about the most impactful organizations in our community. You can enter your favorite charity into our Charity of the Month Contest on Facebook.
The winning charity gets $1000 and you get $100 as a reward for nominating them!
To qualify, your charity must be a 501c3 charity headquartered in Alachua, Bradford, Citrus, Clay, Columbia, Dixie, Gilchrist, Hamilton, Lafayette, Levy, Marion, Putnam, St. Johns, Suwannee, or Union, Florida.
Here's what you need to do to be in to win:
Go to the Radiant Facebook page and find the post about last month's winning charity.
Click on the Woobox link and you'll get the chance to Like our Facebook page if you haven't already done so.
Click Enter then Choose File and upload an image from your chosen charity.
Next, enter a Caption about your charity to go with the image, plus your email address and full name.
Be sure to share the link on your Facebook page so your friends and family can vote for your charity.
Finally, make sure you go back and vote because entering the charity into the competition doesn't automatically mean you voted for them!
Support Area Youth through the Radiant Foundation
Radiant Credit Union has formed a charitable foundation named Rays of Hope. The Foundation is dedicated to helping youth in the communities and counties served by the credit union. The group has already begun sponsorships with such organizations Child Advocacy Center and is developing scholarship programs for area high school students.
If your favorite charitable organization has sponsorship or fundraising opportunities available, simply contact the Rays of Hope Foundation at email@raysofhope.org to make your request or ask for more details about the Foundation.
Sponsorship Opportunities
Radiant Credit Union is always on the lookout for opportunities to engage with our communities through local sponsorships of events, teams and charitable groups. Radiant has supported local high school sports teams, local festivals and events, and specific fundraisers by other charity organizations. Radiant can also make supply donations for your event, including pens, note pads, fans, and many other items to support your group's event.
If you're interested in finding out if Radiant can be a sponsor at your favorite charity's next event or for your local community organization, please send your request to marketing@radiantcu.org with any details.
Visit a Branch and Ask Your Teller to Promote Your Favorite Charity Among Our Employees
Our employees love to give back to our community as much as you do. Each year, our staff gets the chance to nominate and vote for their Charities of Choice – and they could use your help coming up with ideas!
About eight charities get financial support from our employees through donations that have been voluntarily deducted from their paycheck throughout the year.
Here's how you could help your favorite charity:
When you visit a branch, mention to your teller that you have a suggestion for their Charities of Choice.
Explain why you think this particular charity is great.
At the end of the year, if enough employees vote for your charity, the organization will benefit from all our team's hard work!
Interested in Becoming a Credit Union Member?
Maybe you're just browsing today and haven't yet joined Radiant Credit Union or any other credit union. Maybe you're still wondering why a credit union might be a better choice than another financial institution.
The clear answer is that your local credit union is focused on helping you personally as well as your wider community. For Radiant, that means serving the people who live, work, worship, or attend school in 15 wonderful counties in Florida.
Ready to join? Sign up today.