Get More from Your Home with a HELOC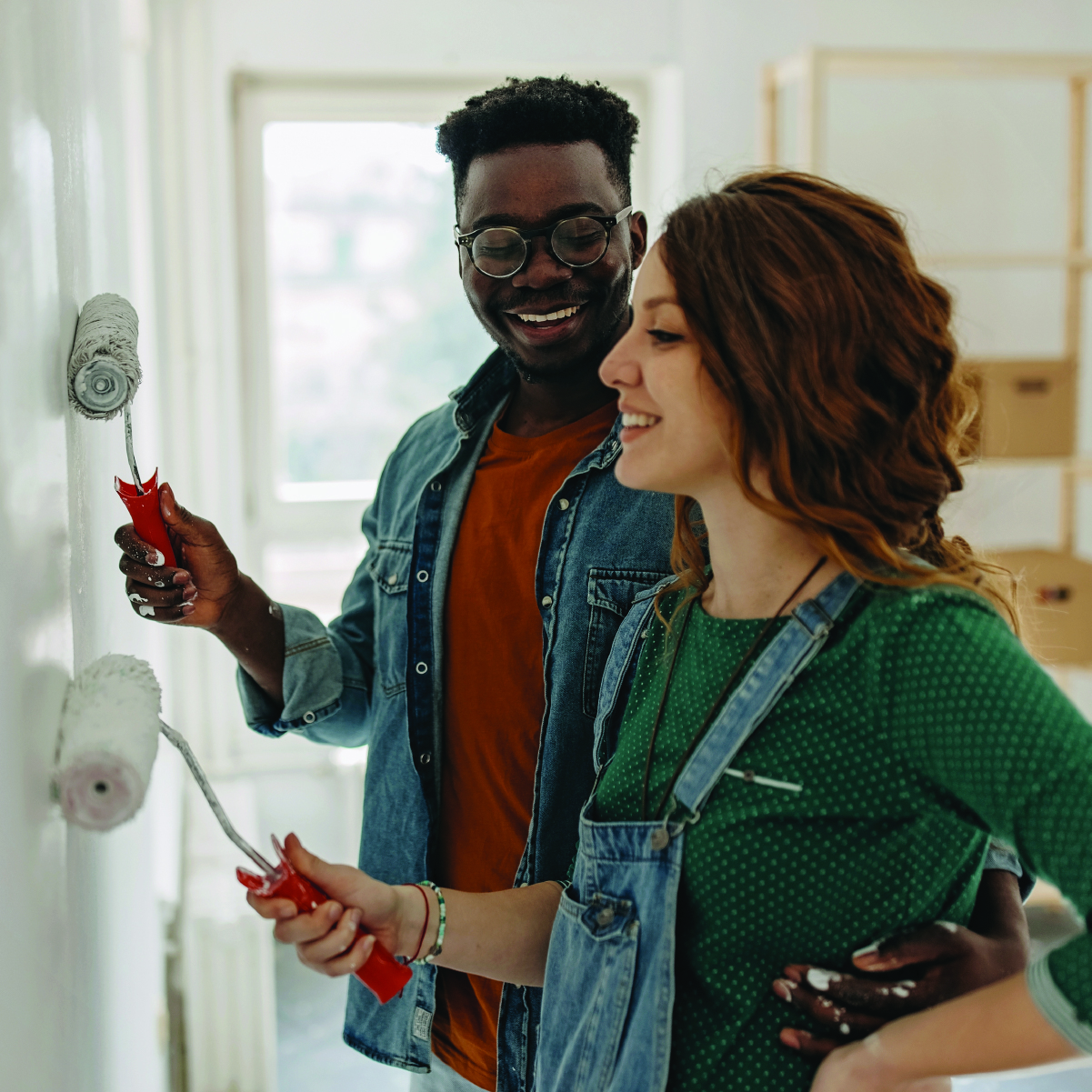 Did you know that you can get more from your home than just happy memories? You may qualify for a special kind of home loan called a Home Equity Line of Credit (HELOC).
"A home equity loan is a loan for a fixed amount of money that is secured by your home. You repay the loan with equal monthly payments over a fixed term, just like your original mortgage." (FTC.gov)
Did you know that you can use your HELOC for more than just home improvement projects? Read on for a list of ways to use your Home Equity Line of Credit to improve your life and financial well-being.
Financing home improvement projects
Home improvement is the most common reason people get a HELOC. Improvements to your home increase its value, so they are a low-risk investment. Using the equity in your home to finance these improvements is the cheapest way to increase your holding value.
2. Debt consolidation
If you have a lot of debt, like credit cards, car payments, or other high-interest loans, you can save a lot of money each month by paying off that debt with a HELOC. Your HELOC will have a lower interest rate, and you'll only have to make one payment each month. Plus, you may be able to take advantage of preferential tax treatment for the interest. Consult your tax advisor for details.
3. Purchasing a Car
Unlike your home, your car is certainly going to depreciate. If you buy a new car then resell it immediately, you will almost certainly lose money on that transaction. This depreciation means the interest rates on auto loans could be higher than those on your HELOC. You can also get a lower price overall by buying the car outright, which will allow you to work around financing fees from the dealer.
Major purchases
For most people, the biggest source of wealth is their home. A home loan is one of the few expenses that build wealth. If you need to make a major purchase, the biggest source of capital you're likely to have is your home. If you want to start a business, purchase an RV, or buy a rental property, a HELOC is one of the best ways to finance it.
Covering emergency expenses
Most financial experts recommend keeping an emergency fund that could cover you for between six months and a year if you lost your job. That's good advice. If you don't have the cash on hand, though, you can open a HELOC to cover medical expenses, car repairs, and other unexpected costs. It would be best if you still worked to build savings that can prevent borrowing in the event of a catastrophe. Opening a HELOC can provide you some security in the meantime.
If you are interested in getting a HELOC, Radiant Credit Union is here to help. Beginning in March, we are offering HELOCs with an introductory rate of .99% APR1 for the first 12 months!
If you own your home and are considering any of the above plans for your future, call or stop by Radiant Credit Union today. Our friendly and knowledgeable staff can answer any questions you might have about what a HELOC is and how you can use one. They can even get you started with the paperwork, so the money is there when you need it. Don't wait until you've got a giant bill for remodeling or an expense you can't cover; speak to a member service representative about HELOC loans today! Learn more at https://www.radiantcu.org/loans/home-loans.shtml#tab3.
At Radiant Credit Union, we are always finding new ways to give you the power to shine.
*Rates are effective as of 3/1/2021. Subject to credit approval. Property insurance required. The introductory rate in effect for the first twelve (12) billing cycles. After 12 months, the variable interest Annual Percentage Rate (APR) is as low as Prime Rate – 1.00: minimum APR 3.875% – maximum APR 18.00%. $10,000 minimum draw required. Rates are determined by your creditworthiness and loan-to-value of your home. Offer not valid for refinancing existing Radiant CU loans. Must be a Radiant Credit Union Member to borrow. Membership at Radiant CU requires a savings account with a minimum balance of $5.00.