Should You Use a Travel Agent in 2023?
With online booking and endless itineraries, reviews, and hot tips from influencers at your fingertips, why use a travel agent in 2023? In fact, more and more people are finding it pays to have someone to help you make all your travel connections. Read on to learn more about the many benefits of using a travel agent in 2023.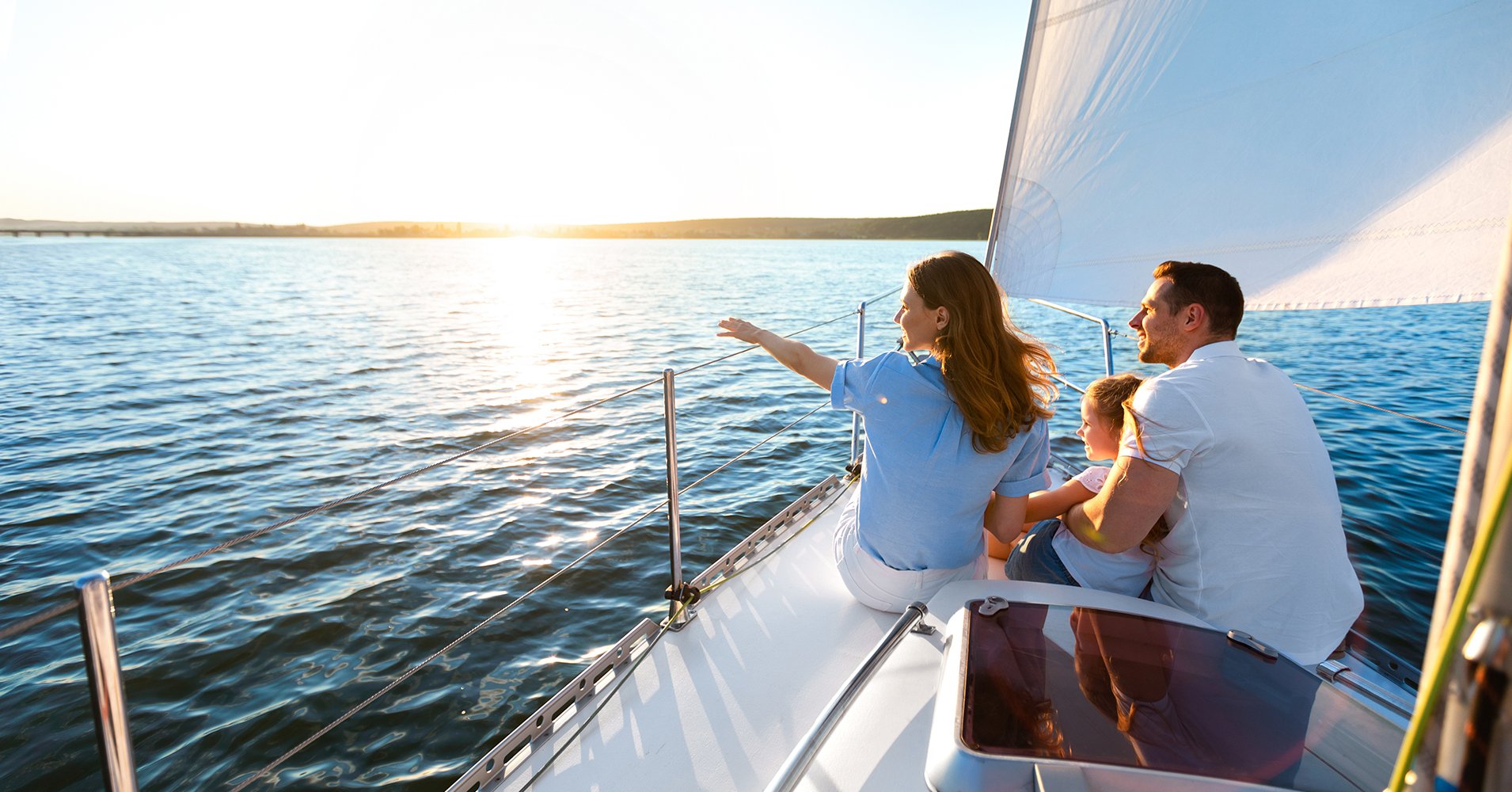 Going Places: Why Travel Agents Are Cool Again
Once upon a time, people relied on travel agents to plan and book any and all trips, especially ones with international destinations. Like some kind of fairy godmother, travel agents took your wishes and made them real while somehow also sprinkling a tiny bit of jet-set glamor over everything they touched.
Then the Internet happened. International travel descended into a joyless scramble to find the cheapest flight and the tightest connection to the coolest destination—all based on the unverified and often outdated say-so of self-appointed online "experts." Miss a connection or book a "beach-front" room with a view of a brick wall and you had nobody but yourself to blame.
Guess what? A pandemic and a global recession later, travel fairy godmothers are back to help us navigate a complex travel world. Having stayed put for a few years, people are now ready to be on the move again—and they want their travel experience to be extra special.
We're tired of fighting it out online for the latest limited-time offer or trying to guess if a hotel is really as good as the tiny picture on the website suggests. We want someone to make our best travel wishes come true, to take responsibility for the details, and above all to be there for us if things go pumpkin-shaped overnight.
Travel agents can do all that and more, which is why people are trusting them again with their travel plans. If you are wondering why you'll still find a travel agent's office at your local mall or office park, and why they seem to be as busy as ever, read on. We'll take a look at the many good reasons to use a travel agent and why it might actually pay you to do so.
8 Reasons to Use a Travel Agent in 2023
While it's never been easier to book a flight or a hotel yourself, many people are choosing to trust travel agents to do it for them again. Here are just a few reasons why.
1. They save you a lot of time and effort.
Reading up on a destination, creating an itinerary that works with your schedule, and stripping away the hype to figure out the best places to stay is hard work—especially if you have a tight budget or limited time off work or school. Sometimes planning a trip can be so stressful you need a vacation from your vacation planning!
Travel agents know that even in the Internet age, planning a trip, ensuring proper connections, and taking care of details like baggage limits or travel insurance is real work. They bring industry experience and up-to-date information to avoid pitfalls and put together an experience that no amount of time or effort on your part could equal.
2. They know more than you about travel and planning a vacation.
Travel agents often come to the job knowing and loving a particular type of travel or area of the world, which is the knowledge they build on as they plan and book trips for more people. They also build connections inside the industry with hotels, airlines, and service providers.
That all adds up to service you won't find anywhere else. A good travel agent knows great hotels or restaurants because they sent people there last week. They know the best way to travel between locations, the most effective connections, or how to score tickets to a local soccer match. That's in-depth knowledge and hard-won connections you just won't find on your own.
3. They know all the special deals to save you money.
With close connections to airlines, hotels, and tour guides, travel agents often have access to special deals and preferential pricing you won't find on your own. They know about seasonal deals, low-cost specials, and unique experiences that would be hard for you to find building your trip online yourself.
4. They give you personalized service.
If you talk to a travel agent about the type of travel you are interested in, your favorite leisure activities, and what you hope to get out of your vacation, they will arrange a trip around your particular passions. A great travel agent loves nothing more than delighting customers with a specially curated trip.
Package deals and online specials generally aim to appeal to as many people as possible. Whether you love local food, castles, birdwatching, or simply sitting on a different beach every day of your vacation, a travel agent can build an itinerary just for you. They'll also tailor your travel to meet your vacation budget and maybe even make your money go a little further.
5. They can help during your trip.
One of the biggest advantages of working with a travel agent is having someone to help you if things don't go according to plan. If you miss a connection, become ill, or end up in a hotel room that is not what you expected, a good travel agent will work with you to put things right or make alternative arrangements to get your travel plans back on track.
A travel agent who has personally created your itinerary feels responsible for making sure things go well and most agents pride themselves on a reputation for service. That means they will be ready to help if hotels, airlines, or tour operators leave you in the lurch.
6. They know about the current travel restrictions and protocols.
Part of a travel agent's job is knowing any special restrictions or protocols you may face on your travels. From the latest COVID protocols to visa requirements—advice from a travel agent can give you the confidence you need to explore exotic new locations, cultures, and customs.
7. They can organize a whole group trip.
If you're putting together travel plans for a sports group, work conference, educational tour, family reunion or any other travel that involves a large group, working with a trusted travel agent can save your sanity. Travel agents are better equipped to handle multiple bookings at airlines, hotels, and attractions and can in many cases negotiate better group rates.
Experienced travel agents will also know which hotels will suit your group better and can handle details like group travel insurance, early or late arrivals and departures, and even different dietary requirements.
8. They are (usually) free.
All the benefits that a great travel agent offers are unlikely to cost you any more than you would be paying—and there's a good chance they'll be able to save you money too. That's because travel agents earn commission from the multiple bookings they make with airlines, hotels, and tour companies.
For truly bespoke travel, it's possible to hire paid travel advisors who will go to bat for just you alone. They'll find the best hotels for you personally and will create a truly unique travel experience—but you will most likely pay more for both your travel and your agent's commissions.
For people craving a hassle-free, one-of-a-kind trip to remember, however, that can be a price worth paying.
Travel Agents: What's Not to Like?
Travel agents can save you time, stress, and in many cases, money. They can personalize your itinerary and step in if things go off track. But is there any reason not to use a travel agent for your next vacation or trip? For some people, the following factors may be of some concern:
You may not get the cheapest deal: It is possible that the deals your travel agent comes up with are not the cheapest available. If you are absolutely counting the pennies for your trip, you might want to try to find your own bargain basement deals.
Your choices may be limited: Travel agents build relationships with specific vendors, meaning the choices of carriers, accommodations, food, or tour providers may be more limited than if you did the research on your own.
You're not in control: If putting together a trip for yourself, your family, or your friends is a big part of the joy of travel, then maybe you want to be your own travel agent. You might not have all the connections, but you will get a big kick out of creating a great trip.
So, When Is a Travel Agent Really Worth It?
Keeping all the benefits and some of the potential concerns of using a travel agent in mind, let's take a look at when getting help with planning a trip or vacation really starts to make sense.
Travel agents can be great to have for almost any trip, but they become especially useful or truly indispensable when:
You're heading to a new or exotic location: If you're ready to broaden your horizons with your first European trip or a visit to an exotic location, then the knowledge and experience of a travel agent can help make your trip far more rewarding.
You want to stick to a budget: If you know exactly how much you want to spend on a trip but not how to spend it, a travel agent can help get you more bang for your buck with value hotels, affordable eating options, and cost-conscious package tours.
Special trips: If you're putting together a truly special trip like a honeymoon, anniversary getaway, or family reunion, a travel agent will often have ideas or connections to create a unique experience.
Large groups: A travel agent is a great idea if you are organizing a trip for a large group. Best of all, you won't be personally to blame if things don't go exactly as planned!
How to Choose a Great Travel Agent
A good travel agent can make for a better trip. A great travel agent can help deliver an experience you will remember for the rest of your life. Finding an agent you trust can take a little time, but you can improve your chances of finding an efficient, helpful, and responsible agent by doing the following:
Check for Credentials
Choose an agent who holds credentials from a respected industry group such as the American Society of Travel Advisors (ASTA). ASTA offers training courses and ongoing education for members.
Read Reviews
Check out your prospective travel agent online and read some reviews. Remember people tend to complain rather than compliment, but look for generally positive experiences and no patterns of poor service.
Get Recommendations
Nothing beats word of mouth. Ask friends and acquaintances about who they have used for their travel needs. Travel agents work hard to build a reputation and will especially value customers recommended by past clients.
Getting Started
In the event that your network of friends and acquaintances does not have any agencies to recommend, here are some well-known travel agencies that you might consider to get started:
Travelmation—Launched in 2012, Travelmation has over 1000 advisors across the country with access to over 400 travel companies and their partners. Some of their biggest suppliers are Disney, Royal Caribbean Cruise Lines, and Sandals & Beaches Resorts.
Liberty Travel—With 70 years in the business, the professionals at Liberty Travel can easily help you book that once-in-a-lifetime cruise, guided tour, or vacation package.
Travel Leaders—This company helps connect you to expert travel advisors based on specialties (honeymoons, family vacations, river cruises etc.) or the destination you're choosing.
Save for Your Travel Goals With Radiant Credit Union
Whether you choose a travel agent to help plan your special trip or you prefer to do it yourself, Radiant Credit Union offers a range of innovative savings tools to get you closer to going "wheels up" on your dream vacation.
As a Radiant member, you already earn 5 cents back on every Nickel Back signature purchase with your Radiant debit card and you can use your spare change to supercharge your savings with our Even-Up Savings Account.
You can also take out a Radiant Vacation Loan, which offers easy approval of up to $5,000 to use on your next getaway.
And our Radiant VISA® Platinum and Radiant VISA® Platinum Rewards both pay back a dime every time you use them. With consistent savings like these, you'll be packing your bags in no time!
Need some vacation inspiration? Check this out: