How to Buy a Car From a Private Seller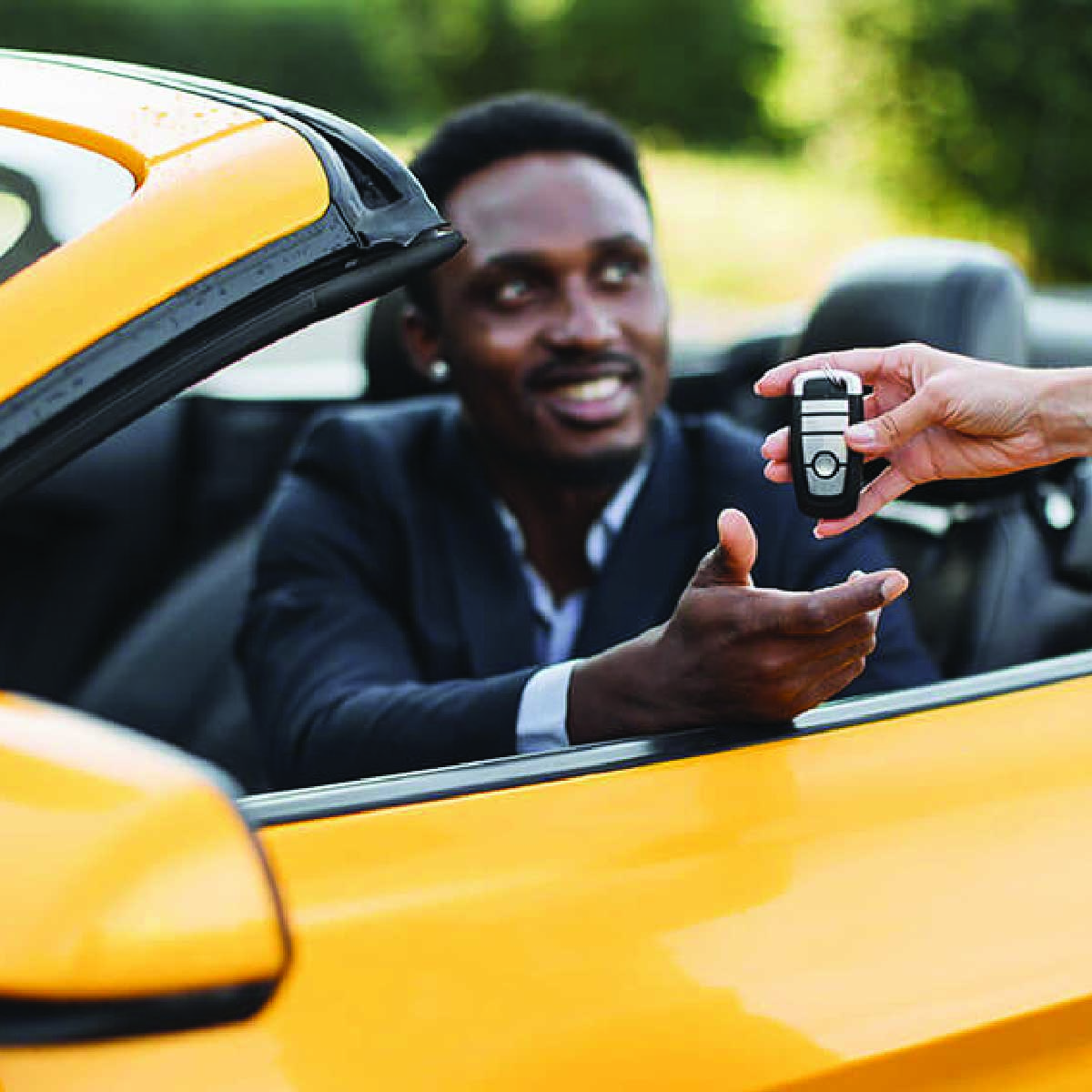 Choosing to buy a car from a private seller can be a good option if you have your eye on a particular model or you are looking to save some money. Let's take a look at the benefits and risks of buying a car from a private seller and how to go about finding, negotiating, and financing a private car sale.
When Does a Private Car Sale Make Sense?
Some of the advantages of finding your next car online or in your neighborhood include:
Lower prices—The seller does not need to pay salaries and overheads like a dealer would so you should be able to negotiate a price close to the list price for the model.
Less pressure—While a private seller is likely to be motivated to sell, it is unlikely they will employ the high-pressure sales techniques of a professional used car dealer!
More choice—Thanks to the internet, you can search for exactly the model you want, or a range of vehicles, within a particular distance of where you live.
That said, there are also things to be wary of if you are considering buying a car in a private sale. These include:
Vehicle is sold as it—Unlike a dealer, a private seller has no reputation to protect or other incentives to make sure the car they sell you is in good shape. You have very little recourse if the car is not in good operating condition or develops unexpected problems.
No extras—Dealerships are often able to sweeten the deal with extended service warranties, free oil changes, or add-on extras like rubber floor mats or other upgrades.
How to Buy a Car from a Private Seller
Some steps go into buying a car from a private seller. If you opt to go this route, make sure you are familiar with them!
1. Know Your Budget
It is up to you to negotiate the price in a private sale so make sure you know how much you can afford to spend. On top of your estimated monthly payment include registration and insurance costs, plus the costs of fuel and maintenance. Ideally, your total monthly care expenses should not be more than 15% of your total income.
2. Shop for Financing
Talk to several lenders about financing for a private car sale. You must know how much you can borrow as you will not have a dealer to help you with financing. Most lenders also require extra information, such as whether the seller owns the car outright or is still paying it down. This will affect whether your lender pays the seller or the car loan's holder.
3. Find a Car
Search for a car in your price range using online search engines like autotrader.com or cargurus.com. Contact likely sellers by phone and ask:
Whether they are the vehicle's original owner
What the mileage of the car is
Whether they have service records
Whether the car has been in an accident or needed major repairs
Whether they still owe money on the car
Consider sellers' answers carefully, both to identify cars you are interested in and to gauge the honesty of the sellers themselves.
4. Do Your Homework
Once you have identified what looks like a good buy, it's time to do your homework:
Ask for a vehicle identification number (VIN) and use this to generate a vehicle history report from Carfax or AutoCheck. Compare the report with what you have been told. Look for red flags like inconsistent information, unreported accidents, salvage titles, and flood damage.
Arrange for a test drive. Use all your senses to inspect the car, from the sound of the engine to the smell of the interior to the color of any exhaust smoke. Feel for vibrations and lurching as you drive. Ask to see the owner's license and the car's registration. Make sure they match.
5. Negotiate a Price
Make an offer on the car and wait for a counter-offer. This might take several rounds but it's essential you know the list value of the car from sources like Kelley Blue Book or NADA. If the price you pay is too high you might end up owing more on your car loan than the car is worth. Make your acceptance contingent on the car passing inspection by a mechanic.
6. Pay the Seller
Contact your lender with a signed sale agreement. After agreeing to the sale, the lender will either provide you with a check or will pay directly into the seller's bank account. If the seller still has a loan, your lender will need to pay the lien holder directly, and it may take several days to release the car title to you. In this case, consider using an escrow service.
7. Complete the Paperwork
You will need both a signed bill of sale and the vehicle's title to register your car in your name. You will also need the vehicle's make, model and year, VIN, and odometer reading to arrange insurance for your vehicle. You will need to have insurance before you start to drive the vehicle.
How to Buy a Car From a Private Seller With Radiant
Partner with Radiant Credit Union to finance your private party vehicle sale. We'll work with you to arrange financing that meets your needs and fits your budget. We'll also help you with the paperwork.
We offer our members:
Up to 110% financing on used cars
Great low rates
Flexible loan terms up to 75 months
No payment for your first 90 days
We also offer related services like Gap Insurance, Payment Protection, Mechanical Breakdown Protection, and Skip-a-Pay.
Click below to learn how Radiant can help you secure a great rate for your used car loan.