Credit Unions vs. Banks: Which Can Help You Save More Money?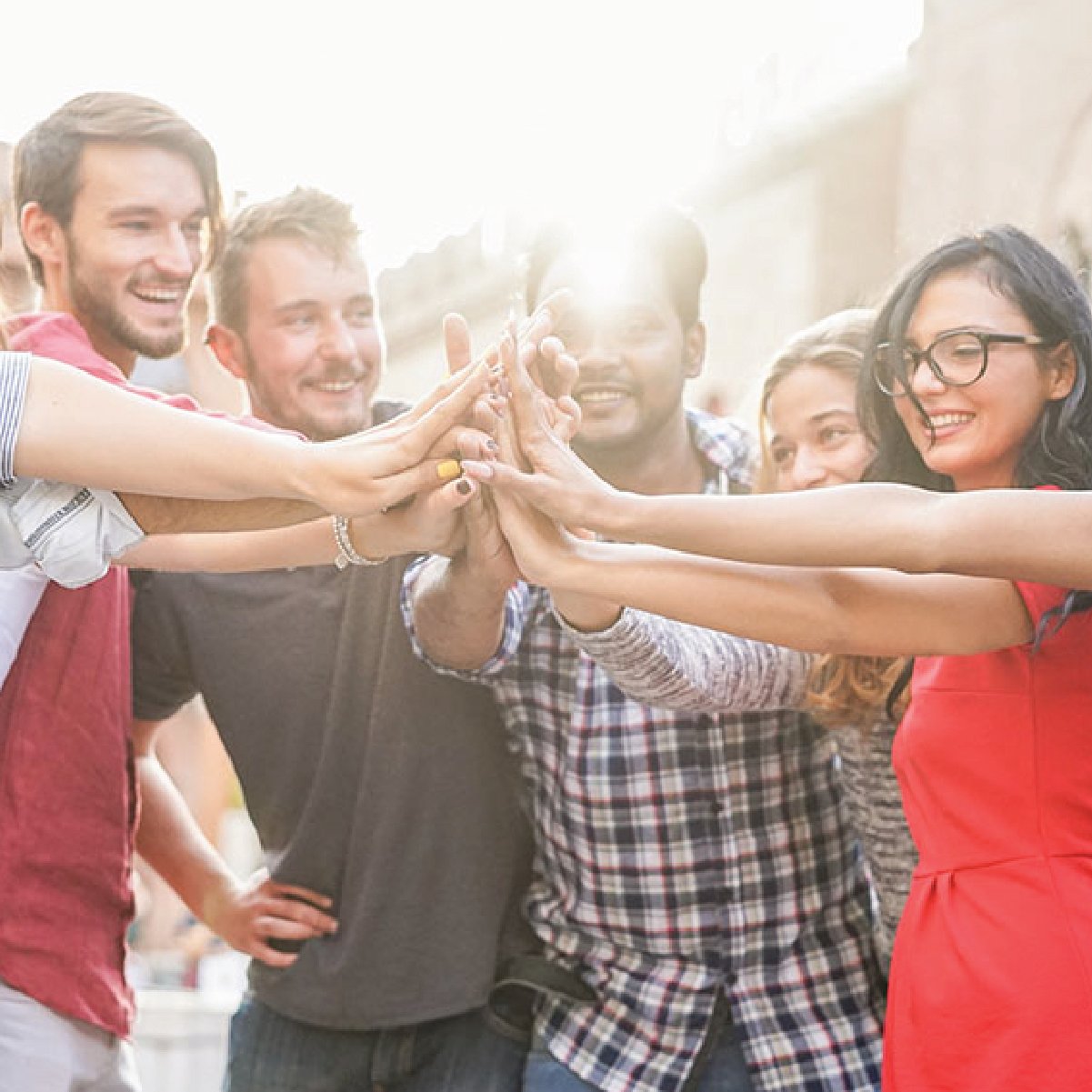 If you're thinking about opening a bank account at a new financial institution, you may find yourself weighing credit unions vs. banks.
But what exactly is the difference? The difference is, one can save you money on home, personal, and auto loans, help you get higher rates on savings accounts, and offer personalized customer service and member-only access to products and services. We're talking about credit unions, and in this article, we'll explain the difference offered by credit unions vs. banks.
Avoid Higher Fees by Choosing a Member-Owned Not-for-Profit
Credit union members save more of their hard-earned money by helping them avoid the higher fees that banks charge.
Unlike banks, which are responsible to investors and shareholders, credit unions are member-owned not-for-profits. That means that the money that would be "big bank" profit stays in the community, and ends up flowing back to members.
How does that money make its way back? In the form of lower interest rates, low or no fees on products like credit cards, and on (fee-free) loan applications, as well as the much higher dividends/interest paid on savings products.
Credit unions re-invest your money, similar to the way traditional commercial banks do. The difference is, they invest it in people.
At a Credit Union, Community Matters
So why is it that credit unions, even if they're smaller and not always as slick as their big-city commercial bank counterparts, can do so much?
It all comes down to community.
You see, not just anyone can join just any credit union. You have to become a member and to be a member, you need to be eligible. Eligibility requirements vary, and they can be based on a variety of factors, including:
Geographic location (individuals who live, work, worship, volunteer, go to school, or own a business in a specified county or town)
Employer
Union or Association membership
Relationship to someone with membership eligibility (i.e. immediate or stepfamily, household members, spouses)
By restricting who can open an account, credit unions in Florida can keep membership rooted in a community, putting everyone's money to work helping out fellow members. Under this system, when you trust your money to a credit union, it comes back to you with interest – literally!
Personalized Customer Service
The added benefit of the more focused nature of credit unions is that they don't just value their members' money. They also value their members' time and what's important to them.
This is why credit unions deliver superior service that takes the time to get to know you, your financial situation, and your goals – and then helps you meet them. They can do this because the folks with the decision-making power aren't remote figures separated from employees by lots of bureaucracy. Credit union customer service has flexibility that big bank reps usually can't match. It's always nice to know that the customer support for your local credit union, is right there in the same city in Florida.
In practical terms, this can mean that credit union members in Gainesville can often get approved for loans for which they might not otherwise qualify at traditional commercial banks, likely saving money with more affordable rates and terms.
Financial Literacy
Did you know that joining a credit union can make you smarter? It's true! According to the National Credit Union Administration, under the Federal Credit Union Act, a credit union is supposed to "[promote] thrift among its members."
That takes the form of financial literacy and education efforts. Many credit unions can offer access to financial counseling, resource libraries, planning tools, and learning modules to help their members identify and plan their financial future.
With a credit union, you can develop strategies to help you save more money over the long term.
An Investment in Community
One of the intangible benefits of credit union membership is that you can feel good about helping your community. That's because credit unions don't just invest in the people who bank with them. They invest in the community around them.
At Radiant Credit Union, that means charity, supporting local community programs, and our local schools.
Credit Union vs. Bank? The Choice is Radiant!
Credit unions let you do two things at the same time: invest in the community while you invest in your future. Through the savings that come with lower interest rates on loans, higher dividends on savings, and fewer fees, you can save and grow your money close to home.
When you entrust your money to a credit union, they invest your money in you, your fellow members, and the places where people just like you work, learn and live.
Want to start saving money? Join today!